It's time to join Bristlr. You're here, so we know you like beards and the Internet. Good odds you also enjoy silly websites dedicated to beards that started as a joke. Almost eight short years ago somebody else did that very thing.
"Pish posh and scrumdoggerydoo," you say! "That's just another beard site which could take precious moments away from consuming and contributing quality SweetBeard content!" Nay. Just as many hairs join together in united coordinated effort to form a sweet beard, so too must many software developers called John join in beard-related frivolity. A wild North Atlantic may divide our servers, but together, the state of our beards remain strong.
..Which is definitely a real desk.
Let's get real for a second. He-Man wasn't a real man at all, was he? All that working out, swordplay, and "I have the power" lightning bolt business isn't fooling anyone, buddy. Might as well call him He-Compensates, which admittedly doesn't have quite the same ring to it. That is until now. Skeletor, look out, son! You no longer enjoy facial parity with your pals over at Castle Greyskull.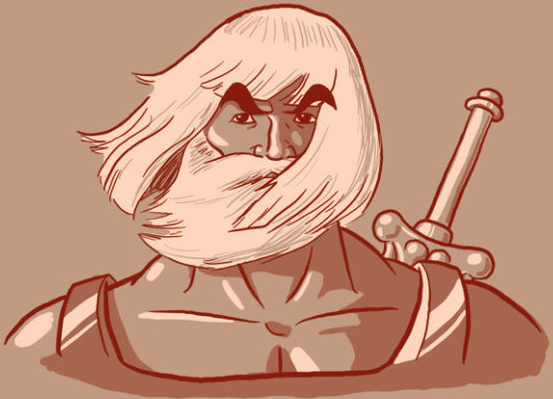 Check out a few more at Gizmodo, or better yet, hire Vanja to take something of yours in a bit of a badasserly direction.