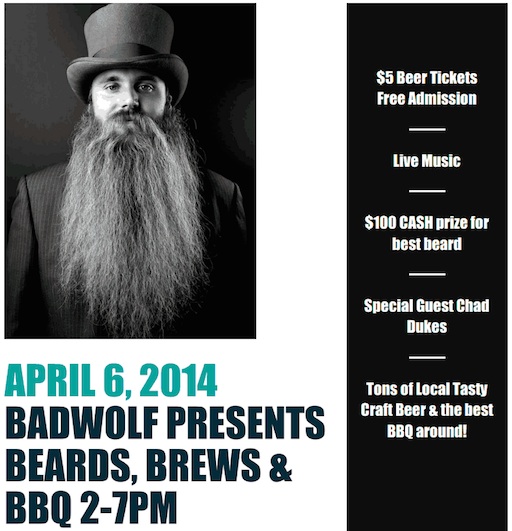 Mark your calendars, kids. In just under one month three of the best B-words are coming together into a delicious sandwich: Beards, Brews, and BBQ. You may recognize one of the breweries involved as none other than Forge Brew Works, so at least one bearded (therefore trustworthy) brewer will be in attendance. Also, rumor has it that selected SweetBeard staff will be judging the beard contest, so get those bribes in quickly everyone!
Serbia may not have direct access to an ocean, but it knows a thing or two about beards. "Man beard[s]." A distinction which causes us to question what the women have going on over there, but I digress. Don't waste alcohol like this unless absolutely necessary for beard growth, but we're fairly certain the following is good advice.
Be warned: before growing a sweet beard take this imgur comment to heart
"CAREFUL WITH THAT! Some of us are ovulating!"
New login options are available starting today. Not just OpenID and Google anymore. Please enjoy Facebook, AOL, Flickr etc. Bonus points: if your other account has the same verified email address as your SweetBeard account, there is no step two. You're already logged in. Happy New Beard!