I find Movember to be both a good and a terrible thing. For men's health: check. Good thing. The implication that not having a beard and/or mustache is an acceptable phenomenon? Very bad thing. Something akin to saying the penalties for murder on Tuesdays are stiff, so you'll want to get your murdering in on Monday. But that's not the point is it? No! This is about being in control of your own destiny! Like the guy above. Sure he sounds vaguely Canadian, but he has both a mustache and something of a beard. So consider this an homage to Movember without the shaving.
Wake Up America!
World Beard Day
is coming and the Australians are beating us to it. Yes, of course it's just an elaborate promotion for a concert in a hotel down under. But
we're supposed to be the shameless promoters!
I propose WBDUSA to be the day before, with bigger, badder, fuller beards and possibly larger explosions and/or smaller taxes. If you're already going to be on the lower hemisphere, by all means, go. But if not, it's your bearded duty to support WBDUSA's dominance.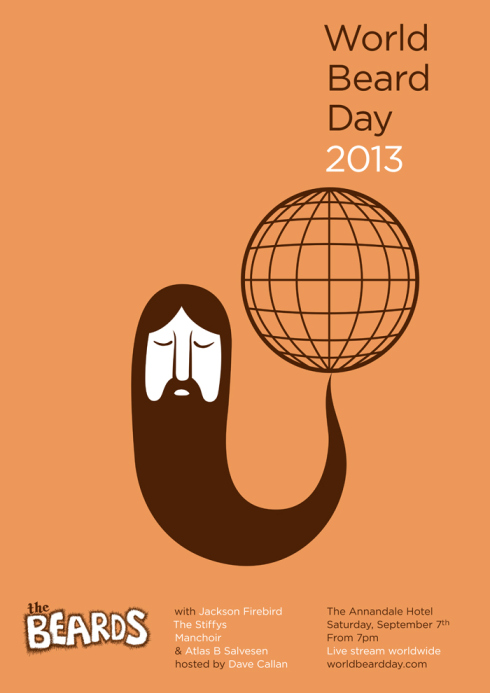 Say what you will about the tenets of national civil war. At least it grew a lot of beards. Mark your calendars my east coast beard growing friends, there's a new beard compo in town. Or, in Fredericksburg* which is reasonably close to a few towns. I have it on good authority that we'll even have some SweetBeard members surely winning engaging in healthy competition.
See http://www.loveforthebeard.com/ for more details.
*Yes Fredericksburg, and yes the ad copy is civil war themed. No, this won't be a bunch of reenactment geeks in tents for the weekend. Unless by reenact you mean "grow beards" and by tent you mean "and support charity."